The Good, The Bad And The Ugly From Week 1 Of The Preaseason
Oh boy !

Talk about not getting off to the greatest start. The first quarter and a half of the opening game of the preaseason was absolute torture.

Tannehill did cheer up Dolphins fans later on ( even if it was against the second and 3rd team) but was able to finish with a 106.6 passer rating and 14/21 for 167 yards and a touchdown.

That being said I am going to leave the post game write up to Mick and just leave a small recap of the good, the bad and the ugly of Week 1 of the preason.

The Good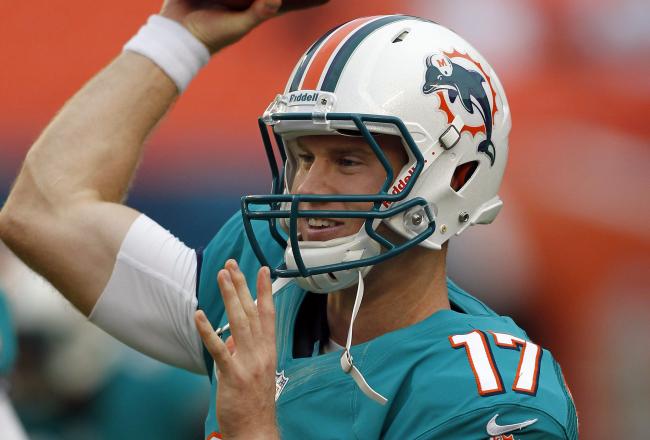 Ryan Tannehill - still has clear work to do but showed poise, confidence in his play, made some decent throws and left the fan base encourage. Jason Trusnick - quite the suprise but was all over the field including a fumble recovery, his road to redemption after a terrible year last year began last night.

Roberto Wallace - Wallace continued his strong off season and put a solid effort in.

Brandon Fields - already in mid season form


Charles Clay - looked sharp, and agile, can be a real x factor in the offense


The Bad

Dan Carpenter - missing two 50 yard field goal and it wasn't really close

Chad Johnson - this might be a bit harsh as he only had one target, but that being said it was a pretty bad drop that would have led to a first down.

Matt Moore - Moore looked pretty similar to last year, not really doing anything terrible but also not really impressing. Moore didn't take advantage of the fact that Garrard is out of action and probably lost ground to Ryan Tannehill.

The Ugly


The secondary - Whether it was Sean Smith missing tackles, or Vontae Davis getting beat or safties not knowing how to play the ball, Kevin Coyle has a lot of work to do.





The start - The Dolphins just didn't appear ready to start this game, as they could not have played a worse first quarter.

Jonathan Martin - the rookie has a lot of work to do, got beat all night.

Nate Gardner - got injured YET again