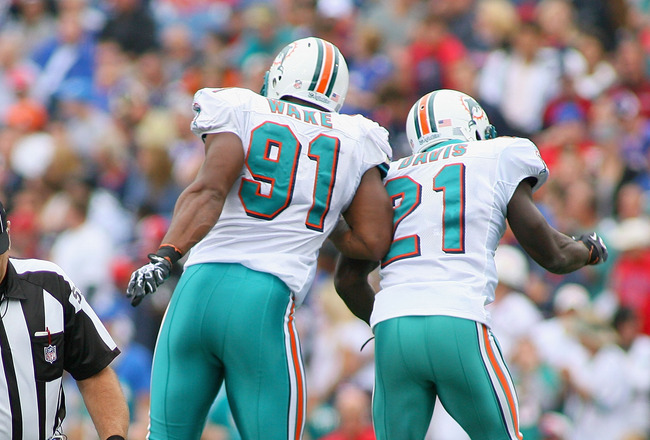 Dolphins' fans could use a little dose of optimism these days. Negatively gets old quickly, especially when it's irrational. How else would you describe some fans embarrassingly booing Chad Henne in his fourth practice with a new offense? That's right, fourth practice. Not fourth game.

Truth be told, those boos and "we want Orton" chants are just the tip of the iceberg. Take a browse around the twitterverse and you're sure to find the negativity mounting up. If it's not Henne bashing, it's poking fun at this regime and their sure fire last season in Miami.

And then we have the pessimistic extremists; those who feel the Dolphins should "suck for Luck," suggesting that a football team should actually go about purposely losing in order to attain the number one overall pick that will be used to select Stanford quarterback Andrew Luck. Plenty of adjectives could be used to accurately describe those "fans," but to make a long story short, the lockout should still be in full effect for them. They shouldn't be allowed to watch football this season.

When I see all of this, though, I can't help but think what a shame it is for so many to be so quick to give up on a football team potentially destined for great things on the defensive side of the ball. And when I say great things, I mean Mike Nolan's unit could actually be a top three defense, if not the very best defense in all of football.

Nothing is a given, of course. Koa Misi possibly taking a step in the wrong direction and neither Reshad Jones or Chris Clemons emerging are two potential stumbling blocks. Truly elite defenses also create turnovers, something the Dolphins didn't do much of in 2010.

But we're talking about a defense that is stacked with Pro Bowl caliber talent at every position besides free safety and strongside outside linebacker- two positions certainly not void of the potential to eventually become that.

A dominant defensive line that should abruptly halt running attacks before they even begin? Check. A premiere pass rusher? Check (Cameron Wake). A playmaking pair of inside linebackers? Check (Karlos Dansby and Kevin Burnett). A young, promising lockdown cornerback tandem? Check (Sean Smith and Vontae Davis). A tackling machine roaming the box at the strong safety? Check (Yeremiah Bell).
no comments